Presentation
Hello, you're welcome in Gourin. We can help you to find the best house to live in, write deed and last will.
The Notary's (Notaire) mission
The notary is a public official and given the title of Maitre. The notaire is highly qualified in the French legal system, like sollicitor, and is able to advise about property, family and succession, and corporate laws.

The state confers power on the notaire to legalise property purchase transactions which cannot be enforced by any other means. The notaire is deemed to be a public official and provides security to the contracts he supervises and is liable for his professional acts.
Drafting of official acts is the heart of the notarial activity. These acts are qualified "authentic acts" according to the French laws and they have considerable advantages:
their signature by the notary is proof of their content and their date.

they are for the obligations that they contain executables without a decision of preliminary justice.

they are recorded and kept indefinitely, having the character of public archives.
In addition to drafting offcial acts, the notary has always had a mission in the field of: negotiation and real estate appraisal, asset management and family mediation.

These varied interventions cannot be done without the respect of the rules of ethics and deontology. The fundamental principles such as: neutrality, objectivity and impartiality control the mission of the notary at the service of all. Adapted contemporary structures and new skills are renewing this profession, which remains at the service of social harmony and economic efficiency.

Your notary can help you and advise you, do not hesitate to consult him.
Networks and certifications

Our office is known as Notexpert, feel free to contact us directly about our operating conditions and information about valuation.
Our office is known as Notexpert, feel free to contact us directly about our operating conditions and information about valuation.

Notexpert qualification is granted to notaries or their partners who have received advanced training, and can show that they have been practising regularly for more than five years. Notexpert members practise under this label for their own customers or those of their colleagues, conforming to the methodological, ethical and professional rules recommended by the profession, and are signatories to the property valuation expert's charter, which is applicable to property professionals.

Notexpert now has 200 members who are property valuation experts, all over France.
expert.immobilier.notaires.fr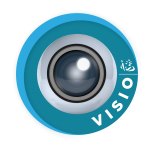 Office équipé de la visioconférence de la profession
Pas le temps de passer chez votre notaire ?
Vous disposez d'une tablette ou d'un ordinateur doté d'une caméra et d'un micro ? Vous avez alors l'équipement nécessaire pour réaliser un entretien en visioconférence avec votre notaire.
Simple, en toute confidentialité et en toute sécurité, vous pouvez de chez vous dialoguer avec lui.
Lors de vos prochaines prises de rendez-vous, pensez à informer notre secrétariat de votre souhait d'effectuer l'entretien en visioconférence.
visio.notaires.fr/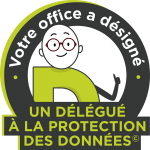 Office that has appointed a Data Protection Officer
Office that has appointed a Data Protection Officer
Our people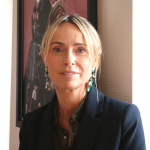 Maître Caroline LE MEUR


Civil Law Notary - Notaire associée
Spoken Language(s) :
anglais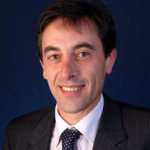 Maître Hervé LE MEUR


Civil Law Notary - Notaire associé
Spoken Language(s) :
anglais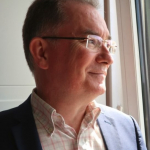 Spoken Language(s) :
anglais
Diploma(s) :
DESS/Master 2 Droit urbanisme collectivités et notariat - DEA Droit privé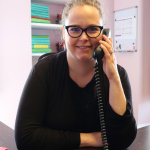 Claire BELDI


secrétaire, accueil
Spoken Language(s) :
anglais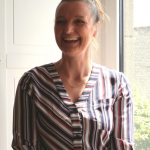 Gwenaëlle LARUE


Négociatrice
Spoken Language(s) :
anglais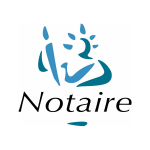 ANAELLE MAO


Clerc de notaire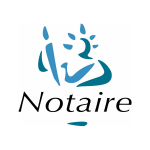 Claire DANIEL


clerc de notaire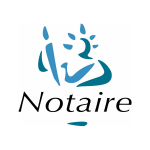 AMELIE RAOUL


assistante négociatrice
Emmanuelle HOSTIOU


Clerc de Notaire
Clerc à notre bureau de Quimper